PERSONAL TRAINER CLIENT TESTIMONIALS
Here on the testimonial page you will find images and testimonials from clients that have trained with Don Niam. Results vary from person to person and various workout routines, eating habits along with workout habits and dedication obtain various results. Don can train you, teach correct methods to keep you safe and obtain maximum results and then it is up to you to do the work. Anything that has value requires work.
Trends
come
and go.
Fitness is
forever
Treat your body like the temple that it is.
Read Former Secret Service Agent Chuck Pattens Review
As a former Special Agent, US Secret Service, I have always needed to stay in good physical condition, ready to respond t any physical threat presented to me, to my fellow Agents and most importantly, those we were protecting, including the President of the US. Don Niam and his training, fitness and self-defense programs have, over the years kept me in top shape. The long hours required by Agents, the constant travel throughout the US and around the world many times left me exhausted and without access to a gym or training facility. But, with Don's programs and fitness teachings, I was able to work out in my room or any small space available to improve and overcome any lack in stamina. His programs worked and I was always, and remain, in top physical condition. I am now semi-retired, still doing contract investigations for a government agency across the US. I still practice the workout techniques and programs Don teaches. Don is a dedicated professional. Without his training methods and his overall philosophy of fitness and a healthy life, I would never have been able to keep my edge. I could not give a higher recommendation to anyone else. If you want to stay fit, remain healthy, in mind and body, Don Niam is the best person to teach you and guide you to that goal.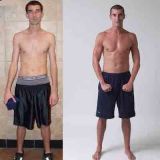 Mike
Corporate Consultant
I think the hardest thing about changing your body is finding the right trainer to make it happen. I was skinny all my life until I started working out with Don and added 29 pounds of muscle in 6 months.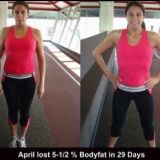 April
Former service industry/Present Psychologist
I needed to lose weight and tighten my body for work quickly and I worked with Don in the past. I stuck with a strict diet and worked with Don twice a week and on my own did cardio a few times a week and it came together in less than a month.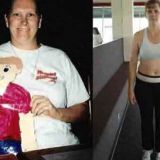 Alena
Nevada State worker
I worked with Don once per week and on my own from a workout he designed and lost 40 pounds of body fat in 6 months time!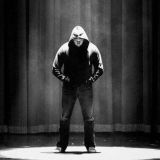 Martin Kennedy
Caesars Corporate
MARTIN KENNEDY REVIEW
If you are looking for a trainer who pushes you and puts a premium on proper technique then you need to contact Don. Don helped me lose bad habits (form and technique) and once I shaked those habits I started to see remarkable strength gains. If you are ready to put the work in Don is the trainer you want in your corner pushing you to achieve your goals.