Find out if In Home Personal Training is right for you.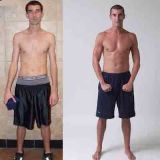 Mike
Corporate Consultant
I think the hardest thing about changing your body is finding the right trainer to make it happen. I was skinny all my life until I started working out with Don and added 29 pounds of muscle in 6 months.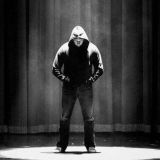 Martin Kennedy
Caesars Corporate
Google Review
MARTIN KENNEDY REVIEW
If you are looking for a trainer who pushes you and puts a premium on proper technique then you need to contact Don. Don helped me lose bad habits (form and technique) and once I shaked those habits I started to see remarkable strength gains. If you are ready to put the work in Don is the trainer you want in your corner pushing you to achieve your goals.
⭐️⭐️⭐️⭐️⭐️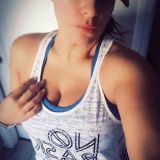 Lisa
Google Review
When I first got interested in kickboxing, I tried one of those web-special strip mall "kickboxing" gyms you see advertised all over town. BIG mistake. After my first class I had already injured myself because nobody properly taught me technique. There were so many people in the class we had to share bags. I went back because I had already paid for it, but it only got worse. That's when I found Don! He is the REAL DEAL. From the very beginning he taught me all the fundamentals…proper stance, how to hold my hands, pivot when punching and SO much more! He always gives me the "why" behind everything he teaches, which helps me understand. He also watches every move I do very closely and can tell me exactly why this punch didn't connect or why that kick didn't get enough power even down to when I need to be breathing more to help keep up my endurance. I am developing muscles I never knew existed and I know it's thanks to Don's training. I like that he offers the first session free…there's no pressure and you can get a read on each other and see if you mesh well, but trust me, one session is all it will take to get you hooked! By far, the best trainer I've ever worked with and, as an added bonus, he's such a nice guy! Easy to talk to and super fun to work with. I am LOVING kickboxing now and can't wait to see how far I can go in it having Don as my coach!
⭐️⭐️⭐️⭐️⭐️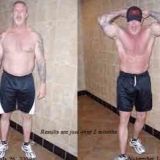 Steve
VIP Host
I became very out of shape and Don helped me get motivated and with his advanced training methods I was able to bring my body where I wanted it. I lost around 25 pounds of body-fat and brought my fat percentage to 8%.
Steve