INSIDE THE Aster SUMMERLIN AT FLAMINGO AND HUALAPAI 89147
KnowledgEable
Personal Trainer
Don Niam states when seeking a personal trainer in Las Vegas, knowledge and experience is a key factor, along with professional training methods and a good communicator. Don has been training people from all ages and walks of life for 40 years in fitness and martial arts. Don's background in Kung Fu and teaching professional athletes to 5 year old children has taught him how to train people of any need or with any specific challenges. Teaching fitness is a skill and a passion, it is not a job. Many young trainers today in their early 20's cannot relate to mature adults or the challenges they face physically. Work and family schedules have to be taken into account when designing a custom workout program along with many other factors.
Women have been my most disciplined clients! 
I have found from close to 40 years of teaching Fitness and Martial Arts that female clients have been some of my most dedicated and disciplined students/clientele. They take instructional direction and stick to the program design. If you are interested in a fitness program to make the best physical changes in your life, Call or try a Free Session. 702.610.3896 .
Don has trained young teenage athletes, college football teams and Cleveland Browns NFL defensive lineman. Professional businessmen have rebuilt their complete physical structure as you will see here on the site.
FIT OVER 50 FOR A STRONGER BODY
"rev" is our corporate wellness unlike no other
Some

Of

Our

Personal

Training

Clients

Testimonials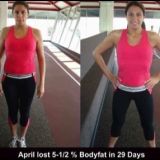 April
Former service industry/Present Psychologist
I needed to lose weight and tighten my body for work quickly and I worked with Don in the past. I stuck with a strict diet and worked with Don twice a week and on my own did cardio a few times a week and it came together in less than a month.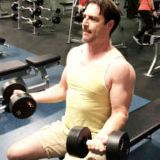 Josh
Google Review
IT Consultant
I have been training with Don for a few years. In my opinion, his expertise is second to none. He understands the "why" of the exercise to ensure the use of proper technique and training. His lessons help maximize my results with the minimum amount of effort. I appreciate his dedication and talent.
⭐️⭐️⭐️⭐️⭐️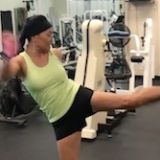 Mary P
Self Employed / Google Review
Entrepreneur
Hiring Don as my personal kickboxing instructor is the best thing I've done. First, I've learned more in one month of training with Don than I ever did in one year of group kickboxing classes. I also got a personal trainer and a self defense instructor when I hired Don. He is truly the one stop shop for all of my training and fitness needs. With one-on-one training with Don, all of his attention is focused on me me me! Don tailors his training to fit me and my goals. I learn skills I can actually use outside of the gym while getting an intensive workout with him. Don takes the time to teach me the proper forms and moves in kickboxing, self defense, weights, abs, entire body workout. I'm 51 years old, and this is the first time I haven't hurt my back and joints working out this hard. My body looks more fit and toned already and I feel great! Thank you Don! My fiancé noticed the results just after one month, and now he is training with Don. Anyone who is looking for real kickboxing lessons and a personal trainer all in one, Don is the only one you will need. He's the best I've seen!
⭐️⭐️⭐️⭐️⭐️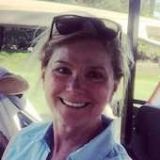 Juana
IT Professional / Google Review
I'm so glad I found Don in my internet search for "Strength Training for Women Over 50 Las Vegas". My search began because of muscle weakness and joint pain not to mention shoulder pain due to the rotator cuff.  I came upon a site for "Fit over 50" and it claimed to build muscle strength without injury. Exactly what I needed, I thought plus the trainer had years of experience and he was over 50 himself – A total win, win. Well, I've been training with Don for almost three months now and I can honestly say that my strength has improved tremendously, I've lost inches and joint pain … all without injury. Often "oh that didn't hurt" comes to mind when I do something that always caused pain in the past. And now I easily lift my own heavy luggage into the overhead bin while others just look on in amazement. I highly recommend Don's Fit over 50 training.
⭐️⭐️⭐️⭐️⭐️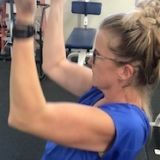 Sherry
Google Review
Teacher
Sherry Christiansen
Positive: Communication, Professionalism, Quality
Personal training with Don Niam gives you motivation to keep going to the gym and train. His knowledge, expertise and passion for fitness has helped me tremendously. You never know what Don has up his sleeve with your workouts. He is constantly varying exercises for me each workout. He believes in me and continues to push me to do my best. Going to the gym and lifting weights can be intimidating but he teaches you how to properly lift weights. Another thing I love about having Don as my personal trainer is that he watches me do my exercise and tells me what I need to work on (head up, breathe, stop bending my wrist, etc). Don will be there to give you tools, knowledge and motivation to succeed. Without hesitation I would recommend Don Niam to anyone looking for a personal trainer who wants a rigorous and exciting program to keep them engaged during each workout.
⭐️⭐️⭐️⭐️⭐️
Keep up on the latest fitness trends along with Don's veteran experience through our blog updates. Don writes all of his own blog articles and his passion for fitness and helping others is his motivation for writing in depth articles through many years of experience along with trial and error that his clients benefit from.
This blog is video-based to demonstrate a few bodyweight exercises. Deep push-ups on the slam ball and are more difficult than on a hard surface and full range of motion pull-ups!
Elysian Summerlin Area 89147 Personal Trainer At Elysian Summerlin Nevada from Don Niam on Vimeo. Iron Trainer Personal Training (personal trainer) is training clients…

refocus on fitness, health and YOU
IRON TRAINER PERSONAL TRAINING 4150 S Hualapai Way, Las Vegas, NV 89147
Mon-Fri: 6:00a – 6:00p
Saturday: 8:00a – 3:00p
Sunday: CLOSED
Phone: 702-610-3896
Web: irontrainer.co