Knowledgable


Personal Trainer
Don Niam states when seeking a personal trainer in Las Vegas, knowledge and experience is a key factor, along with professional training methods and good communicator. Don has been training people from all ages and walks of life for 40 years in fitness and martial arts. Don's background in Kung Fu and teaching professional athletes to 5 year old children has taught him how to train people of any need or with any specific challenges. Teaching fitness is a skill and a passion, it is not a job. Many young trainers today in they're early 20's cannot relate to mature adults or the challenges they face physically. Work and family schedules have to be taken into account when designing a custom workout program.
Women have been my most disciplined clients! 
I have found from close to 40 years of teaching Fitness and Martial Arts that female clients have been some of my most dedicated and disciplined students/clientele. They take instructional direction and stick to the program design. If you are interested in a fitness program to make the best physical changes in your life, Call or try a Free Session. 702.610.3896
.
Don has trained young teenage athletes, college football teams and Cleveland Browns NFL defensive lineman. Professional businessmen have remolded their complete physical structure as you will see here on the site.
3-1 HOUR PERSONAL TRAINING SESSIONS or 3-1 HOUR PRIVATE KICKBOXING SESSIONS FOR $90.00!
Some of our popular training methods listed below depending on individual needs. Various methods work better for different body types and genetics.
FOR FITNESS AND KICKBOXING
We are available by Appointment!
Some Of Our Personal Training Clients Testimonials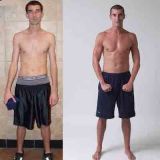 Mike
Corporate Consultant
I think the hardest thing about changing your body is finding the right trainer to make it happen. I was skinny all my life until I started working out with Don and added 29 pounds of muscle in 6 months.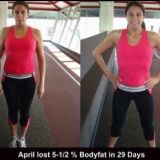 April
Former service industry/Present Psychologist
I needed to lose weight and tighten my body for work quickly and I worked with Don in the past. I stuck with a strict diet and worked with Don twice a week and on my own did cardio a few times a week and it came together in less than a month.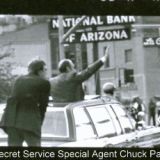 Chuck Patten
Former Secret Service
Agent/Guard Presidents
As a former Special Agent, US Secret Service, I have always needed to stay in good physical condition, ready to respond to any physical threat presented to me, to my fellow Agents and most importantly, those we were protecting, including the President of the US. Don Niam and his training, fitness and self-defense programs have, over the years kept me in top shape. The long hours required by Agents, the constant travel throughout the US and around the world many times left me exhausted and without access to a gym or training facility. But, with Don's programs and fitness teachings, I was able to work out in my room or any small space available to improve and overcome any lack in stamina. His programs worked and I was always, and remain, in top physical condition. I am now semi-retired, still doing contract investigations for a government agency across the US. I still practice the workout techniques and programs Don teaches. Don is a dedicated professional. Without his training methods and his overall philosophy of fitness and a healthy life, I would never have been able to keep my edge. I could not give a higher recommendation to anyone else. If you want to stay fit, remain healthy, in mind and body, Don Niam is the best person to teach you and guide you to that goal.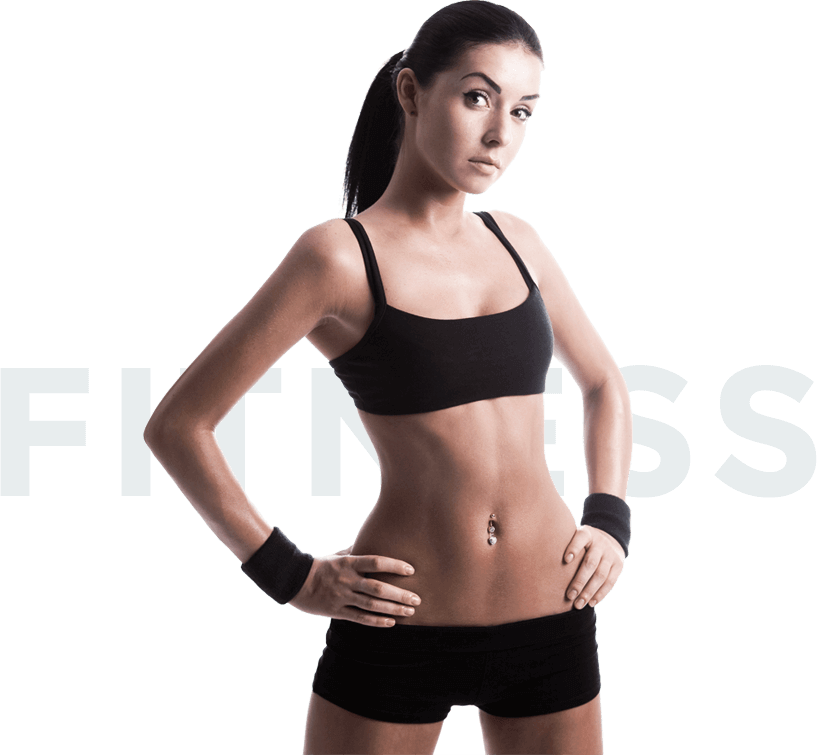 START NOW
GET FIT IN
8 WEEKS
Give a free session a try and decide if what we do is right for you. Many of our clients have obtained a healthy level of fitness in 8 weeks. Keep in mind results vary depending on present fitness level, number of sessions per week, eating habits and some workout a few cardio sessions on their own each week. Hours of cardio are NOT Necessary to obtain a fit healthy body.
If this is all a little overwhelming, feel free to phone Don direct for any questions you may have or to schedule a Free Session. 
Keep up on the latest fitness trends along with Don's veteran experience through our blog updates. Don writes all of his own blog articles and his passion for fitness and helping others is his motivation for writing in depth articles through many years of experience along with trial and error that his clients benefit from.
Teaching Kickboxing Proper Form Technique Las Vegas The best kickboxing should be taught as kickboxing the sport and not a workout of half the class…
Personal Training Special Introductory Offer Iron Trainer Personal Training is offering an introductory special of  2 – 1-hour personal training sessions for $60.00 which will…
Our Super Introductory Offer of 3-1 Hour Private Training Sessions for $90.00 We are offering a Super Starter Special at this time for 3-1 Hour…
Overweight Personal Trainers How does a personal trainer run a successful fitness training business when they look like they never worked out themselves? I am…
Personal Trainer Wellness Coach in Summerlin Area As a personal trainer and wellness coach, I see more and more people reading information and spreading information…
Training People Over The Age of 50 Mature adults that have never worked out require an experienced and knowledgeable personal trainer that can deal with…
Fully Equipped Gym and Athlete Training Center Iron Trainer Personal Training has moved his personal training business to Bodysport Performance Training center located at 1922 Rock…
Train Like An Athlete To Look And Move Like One Athletic Performance Training If you are looking to get in the best shape of your…
Strike to Specific Target Area Training in Kickboxing and Self Defense How You Practice Is How You Strike One of the biggest mistakes I see…

refocus on fitness, health and the gym
1922 Rock Springs Dr.
Las Vegas, NV. 89128
info@irontrainer.co
Mon-Fri: 7:00a – 8:00p
Saturday: 8:00a – 3:00p
Sunday: Special hrs
Phone: 702-610-3896
Mobile: 702.610.3896
Web: irontrainer.co